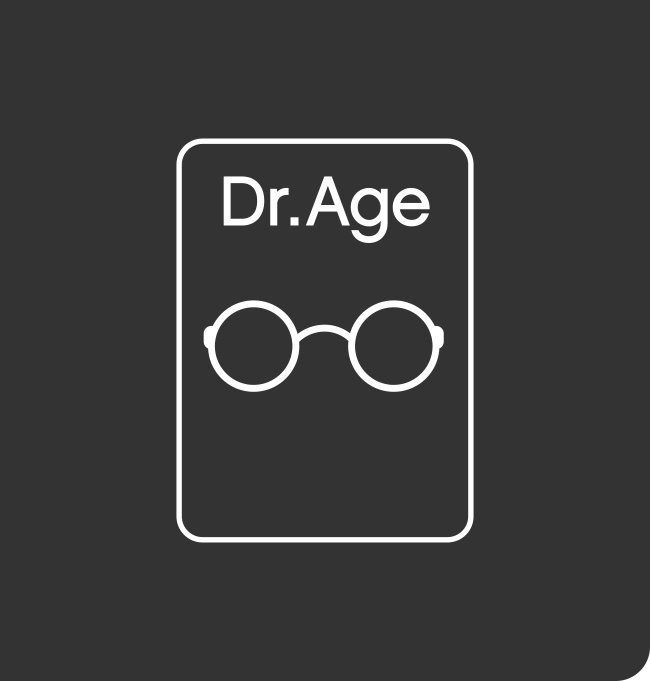 THE BRAND
Dr.Age is a breakthrough skin health and skin youth brand for the face and body that uses high-efficacy ingredients to develop products, services and protocols that work.
As in aesthetics, every detail counts in the way we perceive skin, science, beauty, health, and our daily habits. Dr.Age was designed to micromanage the details of your skin and propose precise solutions to address every problem. Dr.Age is the vision of a renowned plastic surgeon and innovator in medical aesthetics, Nikolaos Metaxotos, MD, PhD, in collaboration with other aesthetic doctors, skin care professionals, and beauty visionaries from around the globe. Science and Consumer Behavior are at the center of this new method that addresses the skin's needs at a deeper level to deliver beautifully visible results in a rapidly changing world.
THE 

PHILOSOPHY
"Minimum Intervention-Maximum Effect"TM
Our vision of aesthetics is to achieve maximum efficacy with minimum disruption of the natural functions of the skin. Every single part of the face and body has different specificities and needs that cannot be addressed with single all-around products and treatments. Dr.Age aims to micro-manage all skin needs with the precision and efficacy of a plastic surgeon and to approach each goal individually.
The Dr.Age philosophy is based on The Rule of Thirds, which is how plastic surgeons analyze your face. Every anatomical region of the face and body has different qualities and needs that must be addressed in a unique way.
Dr.Age is on a mission to uncover new ingredients and novel solutions based on research, clinical studies, safety, and performance. Our model is based on facts, science, new values, free expression, innovative concepts, and a reborn creativity.
THE 

COLLECTIVE
The vision and realization of Dr.Age is the result of the combined input of a panel of experts in their respective fields from around the globe.
The Dr.Age Collective is composed of plastic surgeons, aesthetic doctors, nutritionists, visionary creatives, brand developers, consumer trend experts, and other professionals who help shape the fundamentals of beauty, health, and lifestyle for the future.
OUR

 

COMMITMENT
Dr.Age is constantly working on improving the way we produce and package our products. Our commitment to clean beauty means no compromises in terms of quality and efficacy. The brand's objective was not to simply avoid "bad" ingredients, but rather to determine the best methods to achieve optimal efficacy and performance from clean ingredients substantiated by clinical testing. 
As a brand developed by a plastic surgeon, our primary goal is to select only ingredients that do not cause any harmful health effects, such as hormonal disruptions, skin irritations or reactions, and cancer. All of our products are paraben and GMO free and have not been tested on animals. Wherever ingredients originating from palm are used in our formulations, they are derived from sustainable resources. Almost all of our products are vegan and do not include Parabens, Phthalates or Formaldehyde.
 All of Dr. Age packaging, both primary and secondary, is recyclable. The cellophane used on all our packaging is biodegradable. The paper mill we use for our packaging has been certified by the FSC® Chain-of-Custody that traces the path of products from forests through the supply chain, verifying that FSC-certified material is identified or kept separated from non-certified material throughout the chain. FSC® certified companies demonstrate their commitment to environmental and ethical conduct.