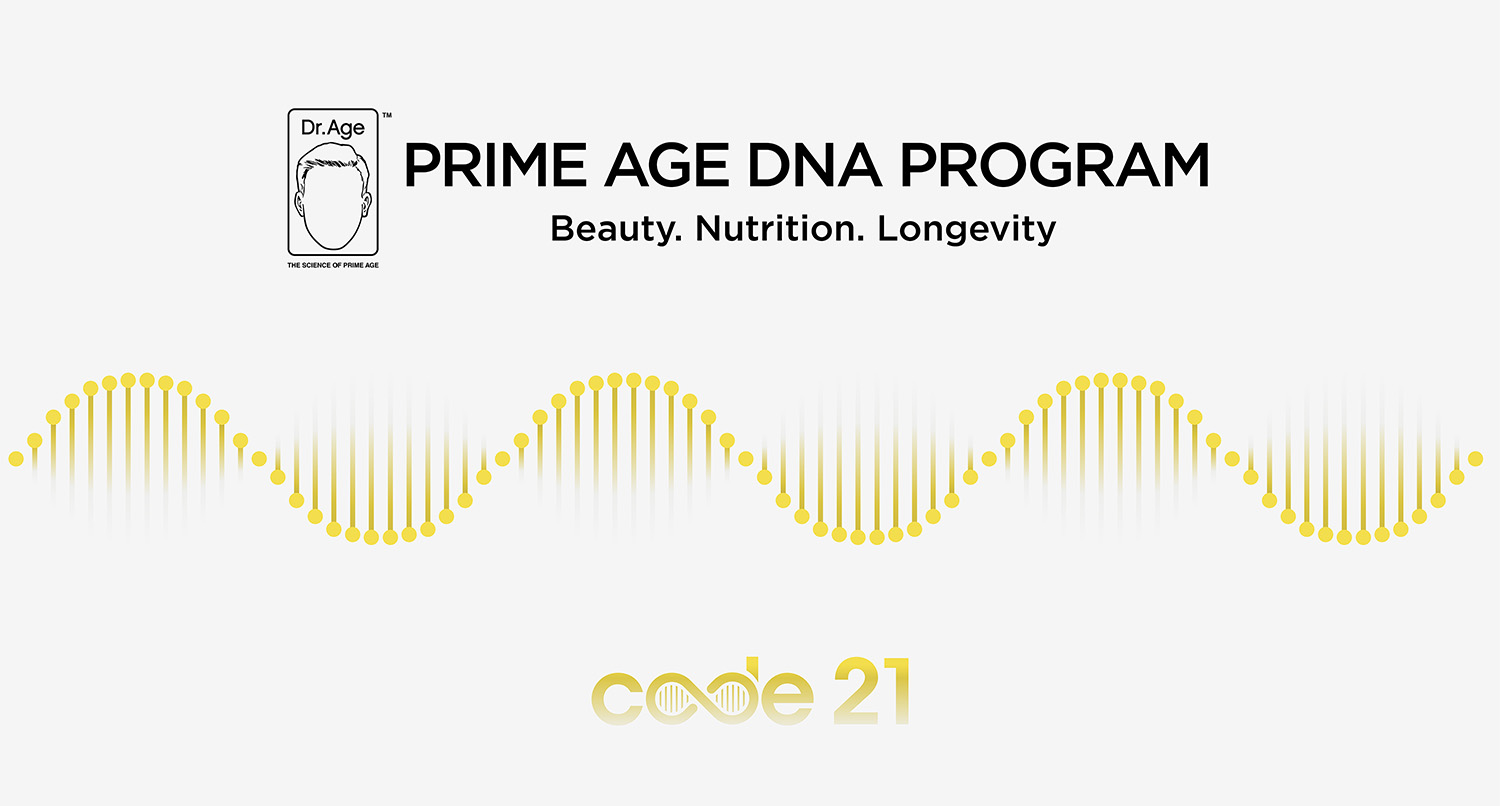 PRIME AGE DNA PROGRAM
What happens when a leading skincare brand brings together top-tier technologies with the knowledge and expertise of the best in aesthetics and medicine?
With the help of science and technology we now have the ability for accurate DNA diagnoses, valid dermal analysis, online sessions and innovative products and protocols, which all work as new weapons in the hands of plastic surgeons and dermatologists, to effectively deal with any individual need and achieve immediate results in terms of youth and well-being.
Dr.Age is the first skin health brand, combining revolutionary care products, diagnostic DNA tests and treatment protocols via a program dubbed as the Prime Age DNA Program, always conducted in collaboration with distinguished dermatologists and plastic surgeons.
The Prime Age DNA Program is performed in 4 simple steps, even from the comfort of your own home and includes an initial session (online), blood tests (at your place), analysis and protocol design (on-line), and application of treatments, supplements and skincare products at a reasonable cost that allows both the doctor and the consumer to experience the best approach to skin anti-aging with immediate and visible results.