Upper Third Rejuvenation Protocol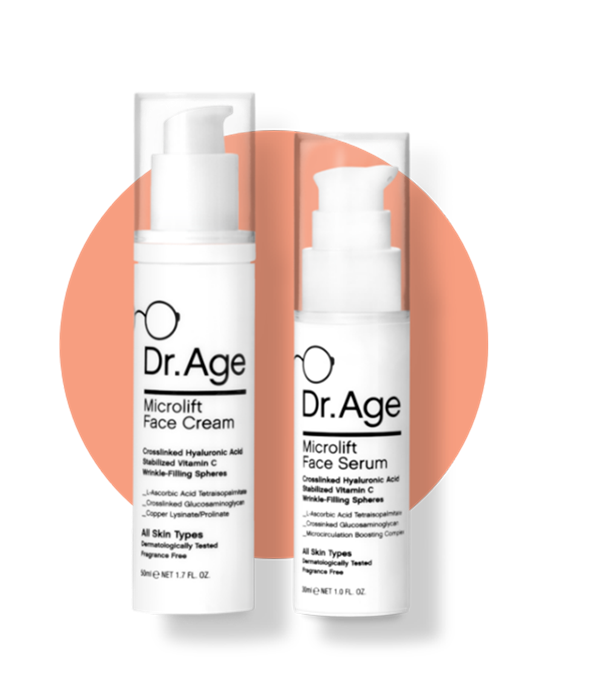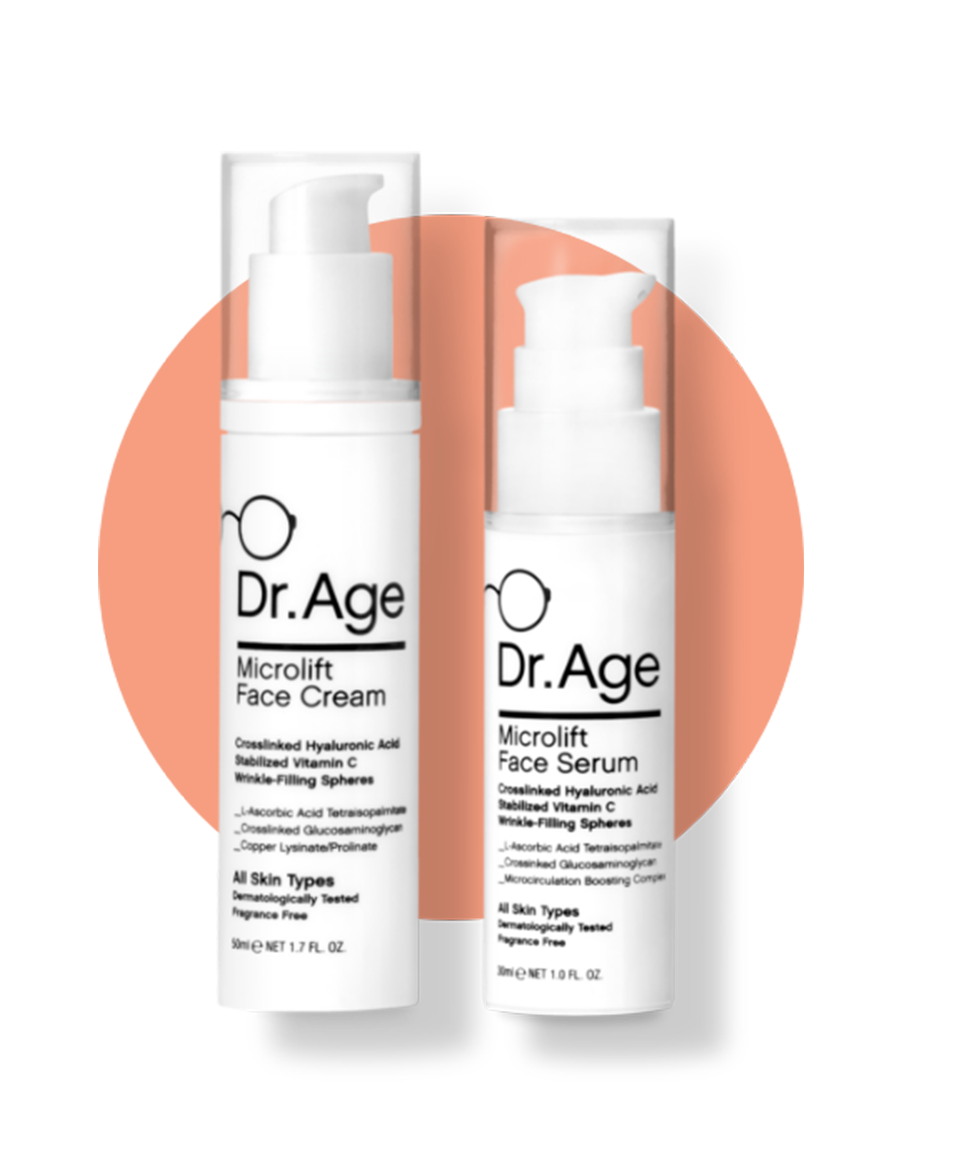 Upper Third Rejuvenation Protocol
NON – INVASIVE LIFT

DESCRIPTION
MICROLIFT FACE CREAM
Microlift Face Cream is a highly concentrated cream developed to target multiple signs of aging and the underlying skin structures for a visible immediate lifting sensation. The breakthrough formula has a unique combination of age-reversing ingredients, including antioxidants, hyaluronic acid, amino acids and flavonoids clinically proven to soften fine lines and wrinkles, boost elasticity and firmness, and soothe the effects of MASKNE. Take years off your upper and mid-face with this Dr.Age hero product.
MICROLIFT SERUM
Microlift Face Serum is an innovative formula designed to soften wrinkles and improve uneven skin tone for rapid, long-term results. This highly concentrated serum targets the visible signs of dynamic wrinkles, as well as the underlying structures for a noticeable smoothing and lifting effect. Developed with an exclusive blend of firming ingredients, this serum will be your go-to for the upper third of the face, including the forehead and glabella lines between the brows. No injections required.
Keep your skin unlined and refined with our Microlift dynamic duo. You can stay firm and hydrated all day long with our signature Microlift Face Cream and Face Serum. Let Dr.Age do the heavy lifting for your skin so you can keep them guessing about whether you've had anything done to your face.