SOS Maskne Rescue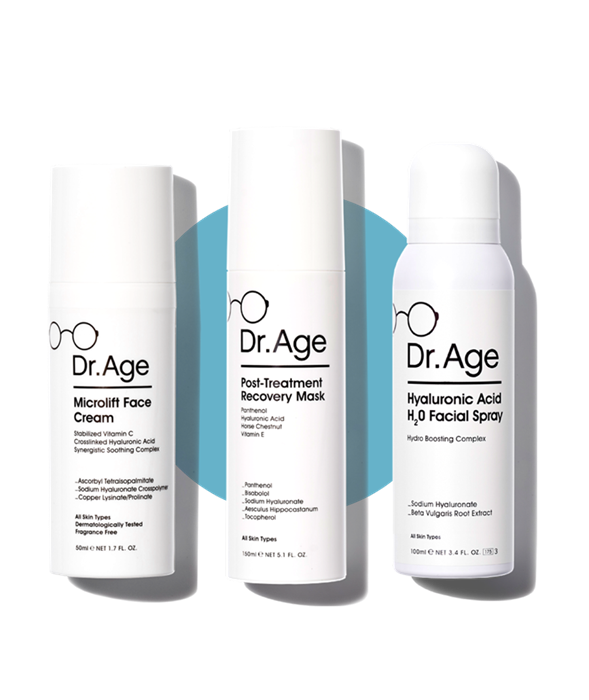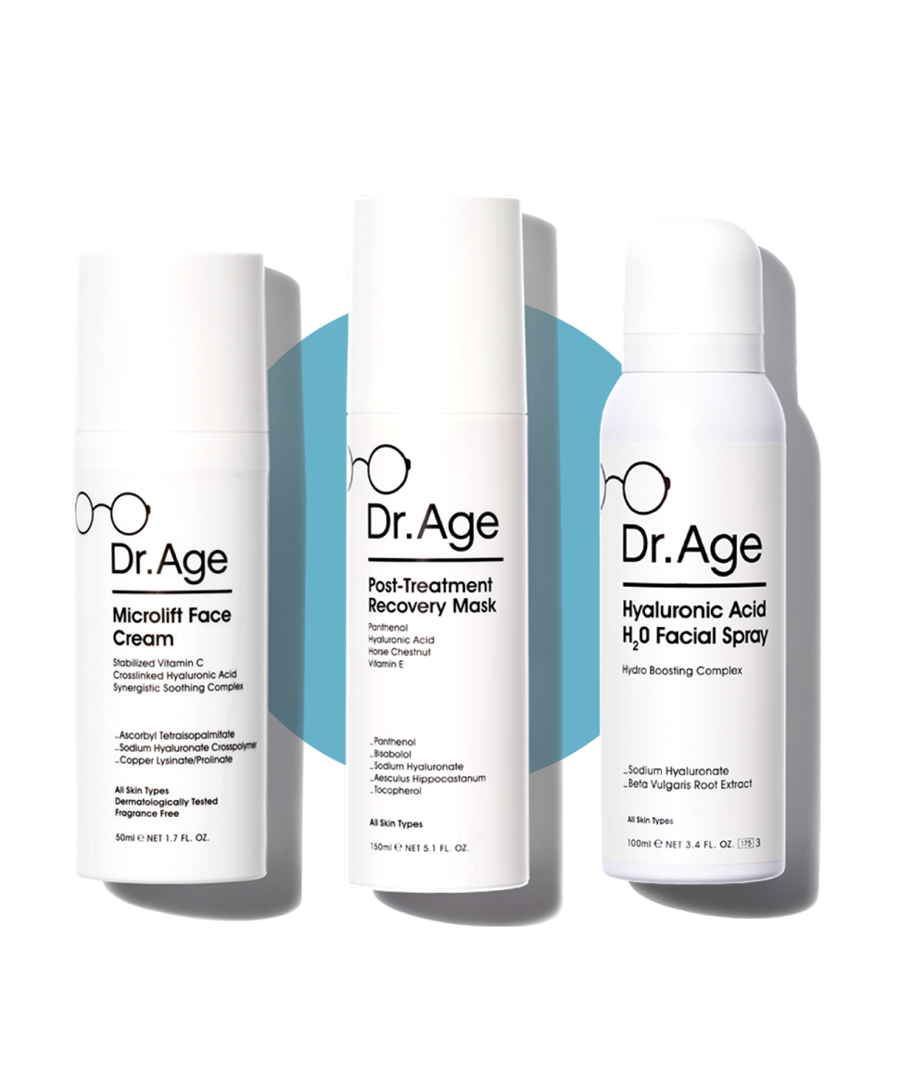 SOS Maskne Rescue
KEEP SKIN CLEAR & MASK UP

DESCRIPTION
MICROLIFT FACE CREAM
Microlift Face Cream is a highly concentrated cream developed to target multiple signs of aging and the underlying skin structures for a visible immediate lifting sensation. The breakthrough formula has a unique combination of age-reversing ingredients, including antioxidants, hyaluronic acid, amino acids and flavonoids clinically proven to soften fine lines and wrinkles, boost elasticity and firmness, and soothe the effects of MASKNE. Take years off your upper and mid-face with this Dr.Age hero product.
POST TREATMENT RECOVERY MASK
A must-have recovery mask that delivers an immediate calming effect to irritated, stressed and dehydrated skin. It is an ideal treatment to soothe skin after non-invasive facial treatments, and helps to minimize irritation from MASKNE, leaving skin feeling and looking nourished and rehydrated.
HYALURONIC ACID H20 FACIAL SPRAY
Hyaluronic Acid H20 Facial Spray is an ultra-fine refreshing moisture mist that refreshes and treats the skin with hyaluronic acid. Press the refresh button on your skin with this multi-purpose facial spray that is destined to be one of your go-to products. Ideal for women and men with dry, tight, or compromised skin in need of a quick hydration boost at any time. It can be used on all skin types and as often as desired to wake up your skin. Keep one in your handbag, gym bag, desk drawer, in the car, suitcase, or anywhere. Just spritz and go!
Don't stress out about maskne! These 3 simple steps will keep your skin healthy and hydrated while you stay safe. Apply Microlift Face Cream to clean skin before you put on a mask. Spritz H2O Hyaluronic Spray throughout the day to freshen up. Save the Post Treatment Recovery Mask for when the mask comes off to keep blemishes (or breakouts) at bay.